The following post is by Mike Lyne of Entity brands, one of 4Promote's suppliers. Entity Brands brings retail brands to the promotional products industry in Australia. These brands include Nike, The North Face, Port Authority, Ogio, Sportek, Bella + Canvas plus many more high-end retail brands.
The gap between retail fashion and promotional uniforms is closing fast.
ASI notes, 'when it comes to apparel, tomorrow's promotional trends are no longer yesterday's retail hand-me-downs. Suppliers and distributors are on the pulse of the most relevant fabrics, cuts and colours; it's never been easier to make both a brand and a fashion statement.'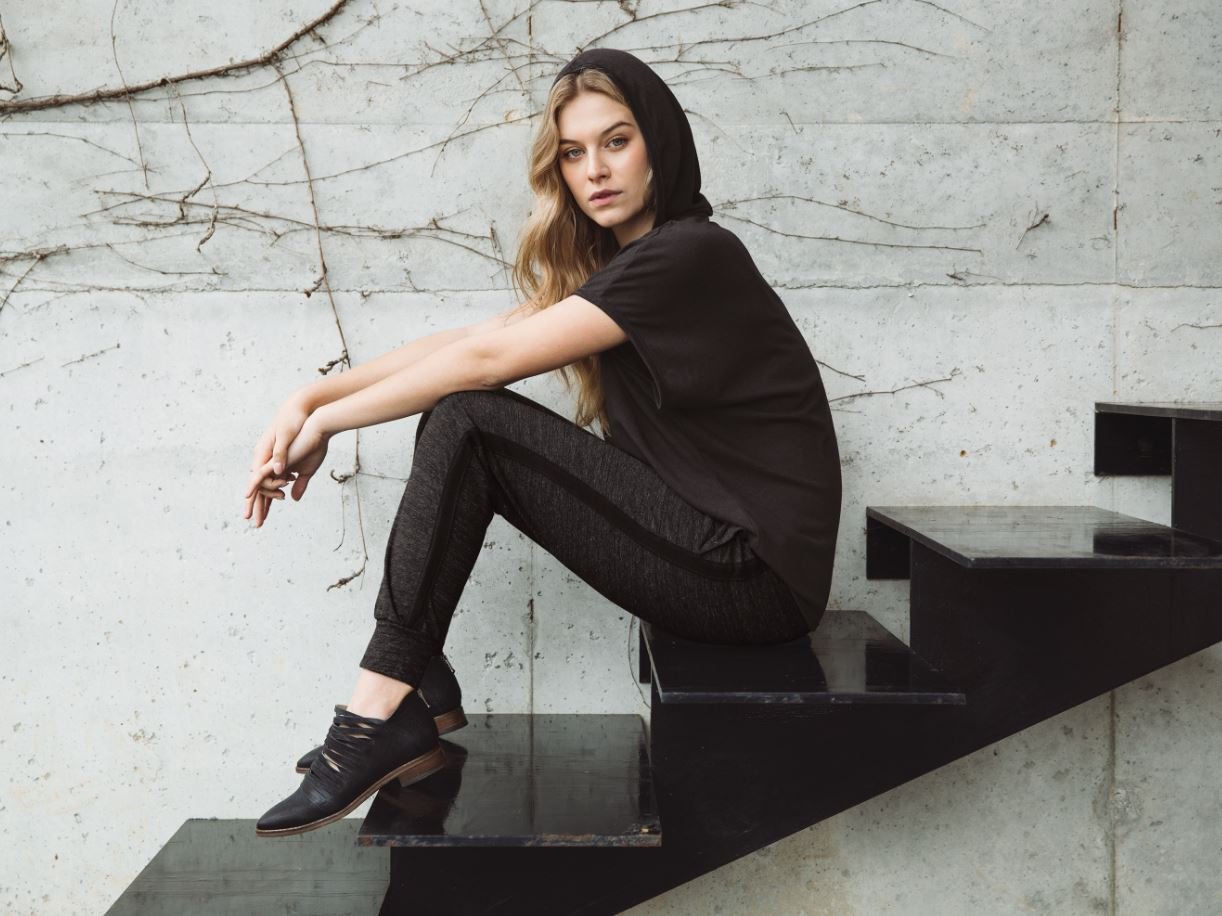 With that in mind let's look at 7 fashion trends for both retail and promotional uniforms in 2019. Prepare yourself for some 1990's nostalgia.
1. Sustainable and Organic Fabric
Prevalent in almost all aspects of Australian modern society, we're becoming increasingly aware of our environmental and social impact and responsibility. For many this extends to what they wear. Expect to see a surge in requests for organic and sustainable fabrics in 2019.
Since reports surfaced in 2017 on the increase in landfill dumping of unwanted clothes, the need for recycling made its way into apparel, especially that of man-made fabrics such as polyester. Similarly, organic became a fashion trend in its own right. Price became a secondary concern behind the need for organic produce and cotton.
Regardless of your personal view on this, there is no doubt that demand for organic and sustainable clothing is growing.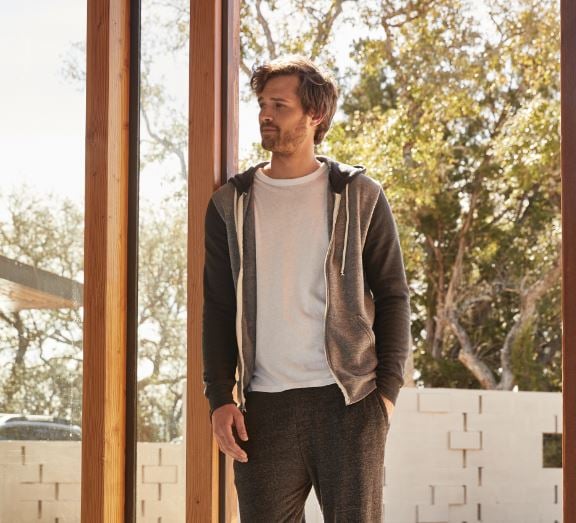 Pictured: Alternative Colourblock Rocky Eco-Fleece Zip Hoodie
2. Heathering
Creating a unique textured look, appealing to the desire for something fashionable.
'Companies are increasingly looking to get away from the traditional corporate colours of black and navy and are wanting other, more fashion forward but still neutral colourways,' says Nick Anstee, marketing specialist with Stormtech. 'Heather colours provide a unique textured look to the fabric with the high perceived value, but these colourways, when done right, are still subtle enough that they don't detract from whatever corporate logo is added to the garment.'
Heather fabrication continues to grow in popularity, extending further than t-shirts and hoodies, into outerwear such as Soft Shell.
Heathering inspiration: Sport-Tek's Electric Heather Soft Shell Jacket.
3. Activewear
Another category straight from the retail fashion world, with a lot of mileage left in the tank. Activewear (or athleisure), a fashion trend that offers the wearer a casual, yet active and dynamic appearance.
We're of course talking elevated yoga pants, matched with a well-fitted scoop neck t-shirt. Activewear is becoming regularly sited in the office, with 2019 set to see the trend explode.
The ultimate work-life balance look, effortlessly crossing social settings, from the office, to lunch, to the gym. Or at the least providing the perception that we're hitting the gym.
Activewear inspiration: Ogio Endurance Ladies Verge Scoop Neck
Pictured: Ogio Endurance Crux Soft Shell Men & Ladies
4. Neon
Stay with me here, this one's straight out the fashion world and off the run way. Neon is back baby! Expect to see purchases of the more 'daring' colourways grow in popularity throughout 2019. For promotional uniforms this one is game-set-and-match, providing a visually striking, head-turning brand statement.
Colourblocking, with bright neon accents on darker colours has been popular in promotional uniforms for years, and long may that badass look continue. But expect to see the amount of neon grow against the darker traditional colours in 2019.
One thing's for sure, neon is no longer just for tradies. I for one can't wait to get my hi-vis on!
Neon inspiration: Nike Dri-Fit Colorblock Icon Modern Fit Polo
5. The Puffer Vest
Back from the 90's with a vengeance, no doubt you've witnessed the return of the puffer on the streets of Australia throughout the later part of winter 2018. Granted they're about to go into hibernation for the summer. But expect to see them back in full force come June 2019.
What we love about the puffer vets, (all vests for that matter,) is the ability to create a branded layered uniform that provides a business casual, individualistic look, without losing brand awareness.
Puffer vest inspiration: The North Face Ladies ThermoBall Trekker Vest
6. Tie-Dye
Again, don't shoot the messenger, 'tie-dye is covering the spring 2019 runways' says Fashionista. It's hard to predict whether this will make it to promotional uniforms in 2019, but we're putting our money on yes, at least in creative companies, those looking to create a unique look, whilst staying fashion focused.
Tie-dye inspiration: Port & Company Window Tie-Dye Tee
7. Bags as Fashion Accessories
When we talk about fashion trends, we can't skip bags. No outfit is complete without the bag, especially brand-name bags.
Fashionable brand-name backpacks for the office worker's commute, and larger luxury bags for media and tech companies is big business. If you're not onto this growing trend, get on board. We consider brand-name bags to be one of the hottest trends ahead.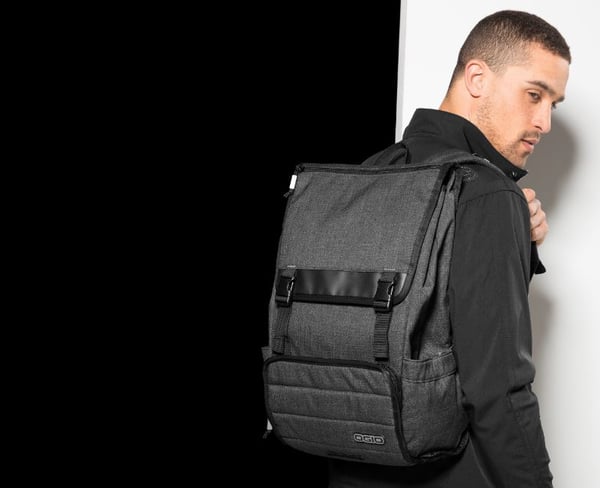 Pictured: Ogio Apex Rucksack
Now it's your turn, what enquiries are you increasingly fielding and what are your predictions for 2019?
Please follow and like us:
Follow us and Share our post: